2022 Shradh (Pitru Paksha) in Gaya will start from 10th September 2022 till 25th September 2022
Here is the detailed explanation of pitru paksha 2022 shradh karma.
Meaning of Shradh (Pitru Paksha)
Pitru Paksha is a 16 lunar day auspicious period as per the Hindu calendar in which pind daan is offered to deceased by their family member.
Shradh karma during pitri paksha starts from Bhadrapada or Shradh Purnima and goes up to the next 16 days till Sarva Pitru Amavasya.
Are you looking for ONLINE pind daan? This is how you can do online: Read this guide
2022 Shradh Dates in Gaya: 

Pitru Paksha 2022 date 

In the year 2022, the duration of pitru paksha or 2022 shradh is from 10 September 2022 till Sunday, 25 September  2022

 

Pitri Paksha in Gaya will begin on Sunday, 10 September 2022, and ends on Sunday, 25 September 2022.
Important Note: For those who are unable to reach Gaya Ji for pind daan in 2022 can do pind daan online. Contact Iskon Gaya management for online pind daan.
What is pitru paksha mela?
Pitru paksha mela is a 16-day long period during which people from all over the world take part in the shradh ceremony to offer pind daan to the deceased.
This year pitru paksha mela will be organized from 10 September to 25 Septemer 2022 in Gaya Ji.
During this period lakhs of people around the globe visit the pious land of Gayaji for the shradh ceremony.
Pitra paksha video by Iskcon Gaya
Below is a video by Pandit Jagdish Shyam Das of Iskcon Gaya explaining about Pitra Paksha Mela.
What is Shradh?
Shradh or pind daan is a Hindu ritual of offering food and water to the departed soul by someone from the family member.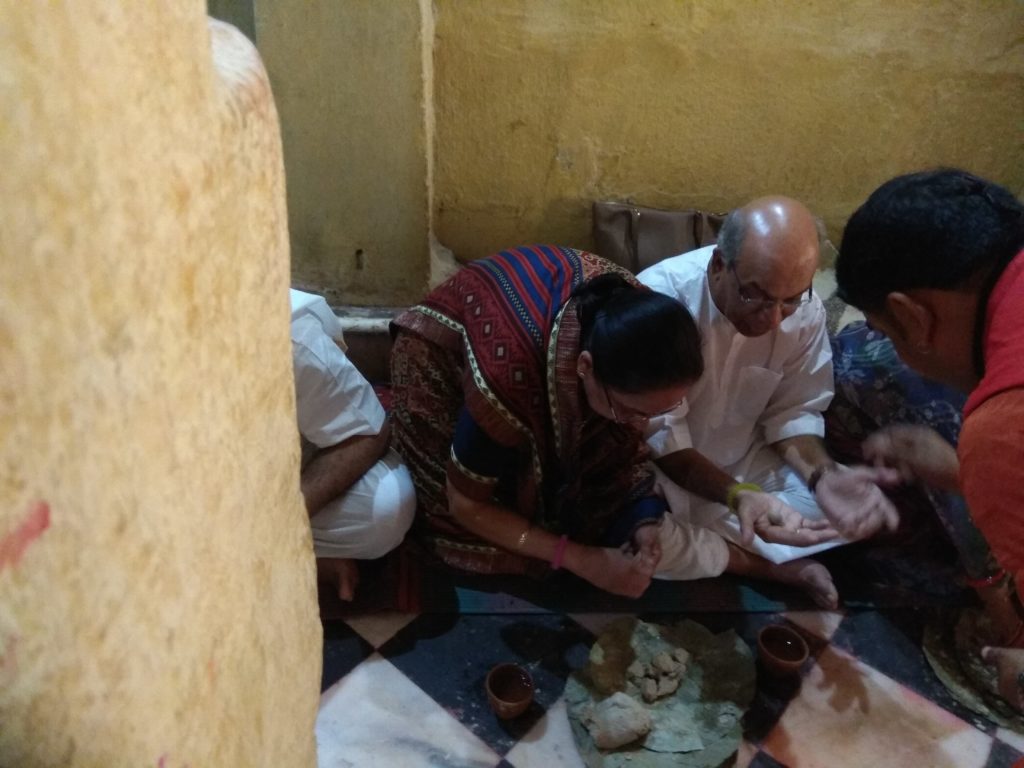 Shradh as per Hindu belief is very important through which pind in circular form as food is offered to the deceased for the ultimate salvation.
It is believed that Lord Rama visited Gaya Ji for shradh and offered pind daan to his late father Dasaratha.
And, this is why Gaya Ji is regarded as the one the auspicious place for shradh karma where the famous temple of Vishnu (Rama) is situated at the bank of pious river Falgu.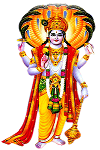 Places for Shradh 2022 in Gaya ji
Below is the list of famous places for shradh karma 2022 or pind daan during pitru pakash:
| | | |
| --- | --- | --- |
| Vishnupad Area | Pind Vedis Gaya | Gaya Sarovar |
| Ramgaya | Falgu River | Waitarani Sarowar |
| Brahma pad | Brahmakund | Suryakund |
| Surya pad | Pretseela | Pitamaheswar |
| Indra pad | Brahmakund | Rukmini Talab |
| Chandra pad | Gadhadhar Vedi | Brahma Sarowar |
| Sitakund, Akshay wat | Sharswati Vedi, Kaakbali | Godawari |
| Gaytri Ghat, | Bodhitaru, Jihwal | Ramsheela |
Importance of Shradh and Pitru Paksha in Gaya
Pind daan or Shradh ritual exists since the olden days of Ramayan and Mahabharata.
There are many stories about Hindu lords offering pind daan.
In Ramayan, Lord Rama visited Gaya Ji for pind daan and some even say Lordess Sita too offered pind daan.
And, this is the reason many believe that women too can offer pind daan.
Another story from Mahabharata
After the end of the battle of the Mahabharta, when Karna reached heaven post his death, he was served with precious materials like Gold, Diamonds, etc to eat.
When Karna asked Lord Indra about the reason, he replied that you only donated precious materials but never any food to your ancestors during your life on earth.
To which Karna replied that he was completely unaware of his ancestors, therefore unable to donate food to them.
Hearing to his reply, Lord Indra asked him to return to earth and do shradh karma to offer food to his ancestor during the 16-day pitru paksha period.
And, this is another reason why Shradh and 16-day long Pitru Paksha period is so important to Hindus.
Gaya Shradh 2022 Benefits 
In 2022, Shradh in Gaya ji starts on Sunday, 10 September 2022 and ends on Sunday, 25 September 2022.
Post-death when the soul is on the way to heaven to attain peace, many stuck in between due to attachment of materialistic things on earth.
Many are bond strong to his/her past life on earth and remain restless roaming restlessly around for peace and salvation.
It is believed that when his/her family member on earth offer food, prayers, water, etc as pind daan, the soul attains peace and bond free from his/her early life on earth.
Doing so brings ultimate success, prosperity, and happiness in the life of family members doing shradh karma on earth.
It happens because when the soul attains peace, they bless people with a good life. And, this is the reason shradh is done during the pitru paksha period.
Pitru paksha Mela is a 16-day long ceremony organized in Gaya for Shradh Karma which starts from Badrapadha till Sarva Pitru Amavasya.
The Pitru paksha 2022 Shradh 15 days names are:
Prathama
Dwitiya
Tritiya
Chaturthi
Panchami
Shashthi,
Saptami,
Ashtami,
Navami,
Dhasami,
Ekadashi,
Dwadashi,
Trayodashi,
Chaturdashi,
Amavasya
If you want to know more about pind daan and Gaya Ji, have a look on below articles