Below is the list of pind daan services at Gaya Ji offered by Iskcon.
PIND DAAN KARMA
The Hindu way of life gives us true significance of religious fervors performed during one's lifetime; Pind Daan is a mandatory ritual which is to be performed post death. Pind Daan gives an ultimate relief to the departed soul and paves way into the world of peace
SHARADDH KARMA
Sharaddh Karma is performed on the death anniversary or collectively during the Pitru Paksha (Fortnight of ancestors), right before Sharad Navaratri in autumn
PITRU DOSH NIVARAN
Pitru Dosh Nivaran consists of Pitra Aradhana, tarpan Karma, offering of food and clothes to Brahmins and all other rituals. We help you perform all these rituals
KALSHARPYOG POOJA
Kalasarpa Dosha can bring threat to the finances, health and prosperty of people. It can even causes delays and obstructions in work. We help you perform all rituals to get rid of this dosh
FOODING
Keeping in mind good hygiene and taste we are committed to provide all possible ways to serve you good and healthy food
TRANSPORTATION
Transporartion is big challenge when a person visit to entirely new place. We help you provide best travel facilities in your budget.
SITE SEEING
We have good arrangements for travellers and tourists for local site seeing for happy moments in the budget
ACCOMODATION
Accomodation is another biggest challenge for a person visiting to entirely new place. We keep your comfort in mind and have all facilities for a cozy and pleasent stay
Gaya Pind Daan Karma By Russian Iskcon devotees
Media Coverage By CNTV, Bihar for pind daan services at Gaya Ji organized by Iskcon.
[siteorigin_widget class="WP_Widget_Media_Video"]In case you have any query regarding your trip to Gaya for pind daan, find our contact details below
Feel free to reach out to us here
Below is our contact information. Feel free to ring us anytime.
Phone: +91-8409090065 | 8210603120 | 9525477967 | 9006518348
Summary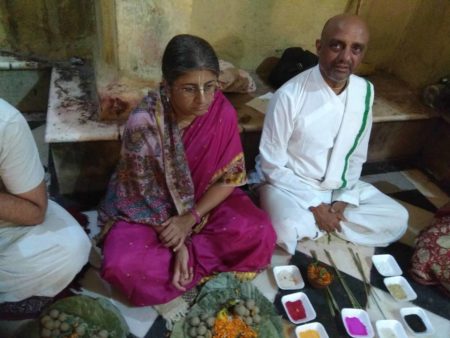 Service Type
Provider Name
Iskcon Gaya
,
Iskcon Gaya Gandhi Maidan
,
Opposite Red Cross, Near Commissioner Residence
,
Gaya, Bihar
-
823001
,
Telephone No.+91-8409090065 | 8210603120 | 9525477967 | 9006518348
Area
Description
Pind daan services in Gaya with online shradh karma available.