Gaya Ji is a famous district in the state of Bihar, India. Its significance lies in its historical and religious importance.
About Gaya Ji
Gaya is the second-largest city in Bihar surrounded by hills. In the heart of city flows the Holy river "Falgu".
It was described in the Hindu Epic of Ramayana and Mahabharta.
It was said that Lord Rama himself with Lordess Sita and Lakshmana visited Gaya Ji to offer pind daan to his departed father Dashratha.
It is the divine destination for pind daan (Shradh Karma) as per the Hindu Belief.
Not only this, but it is also famous because of Bodhgaya, a Buddhist pilgrimage around 10 KM away from the heart of the city.
Bodhgaya is a religious place where Buddha got enlightenment under the famous "Pipal" Tree.
Mahabodhi Temple is the world heritage site. People all over the world, including Japan, Srilanka, China, Korea, Nepal, etc visit Bodhgaya.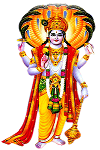 More about this place
Gaya got its name after the name of a famous demon called "Gayasur". After the blessing of Lord Vishnu, he got more powerful and became more violent.
His body became pious and it is believed that the rocky hills around the city are his part of the body.
Importance of Gaya Ji for pind daan
Gaya is very famous for pind daan and is the one the destination to perform shradh Karma.
Pind daan
People all over the world visit Gaya to offer pind daan for the peace of their departed family members.
In the case of someone's unnatural death like a road accident, etc, his/her soul does not get peace post-death.
To pray for the peace of the souls, their family members offer pind daan at Gaya Ji and other places.
Youtube video about Gaya Ji
​Here is a video about Gaya Ji by Pandit Jagdish Shyam Das of Iskcon, Gaya
You can read more about pind daan and its importance here
Temples in Gaya Ji to visit
There are a lot of famous and less known temples.
Here are some temples you will find when you visit this city.
Gaya Temples name:
Vishnu Pad

Manga Gauri

Bangla Sthan

Iskcon Temple (This website is run by Iskcon for pind daan services)

Dukhharni Temple

Sankat Mochan Mandir

Ramshila Temple

Anandi Mata temple

Ram Janki Temple

Sai Mandir
There are many other temples you will find to travel when you visit the city.
Bodhgaya temples
Here is the list of some famous temples in Bodhgaya:
Mahabodhi Temple

Giant Buddha

Jagannath Temple

Wat Thai Buddhagaya

Tibetan Temple

Metta Buddharam Temple

Daijokyo Buddist Temple

Shri Birla Mandir

Bodhi Tree

Karma Temple

Do Sanh Vietnam Temple

Mahabodhi temple complex
If you want to know more about Gaya then have look at this Wikipedia page here